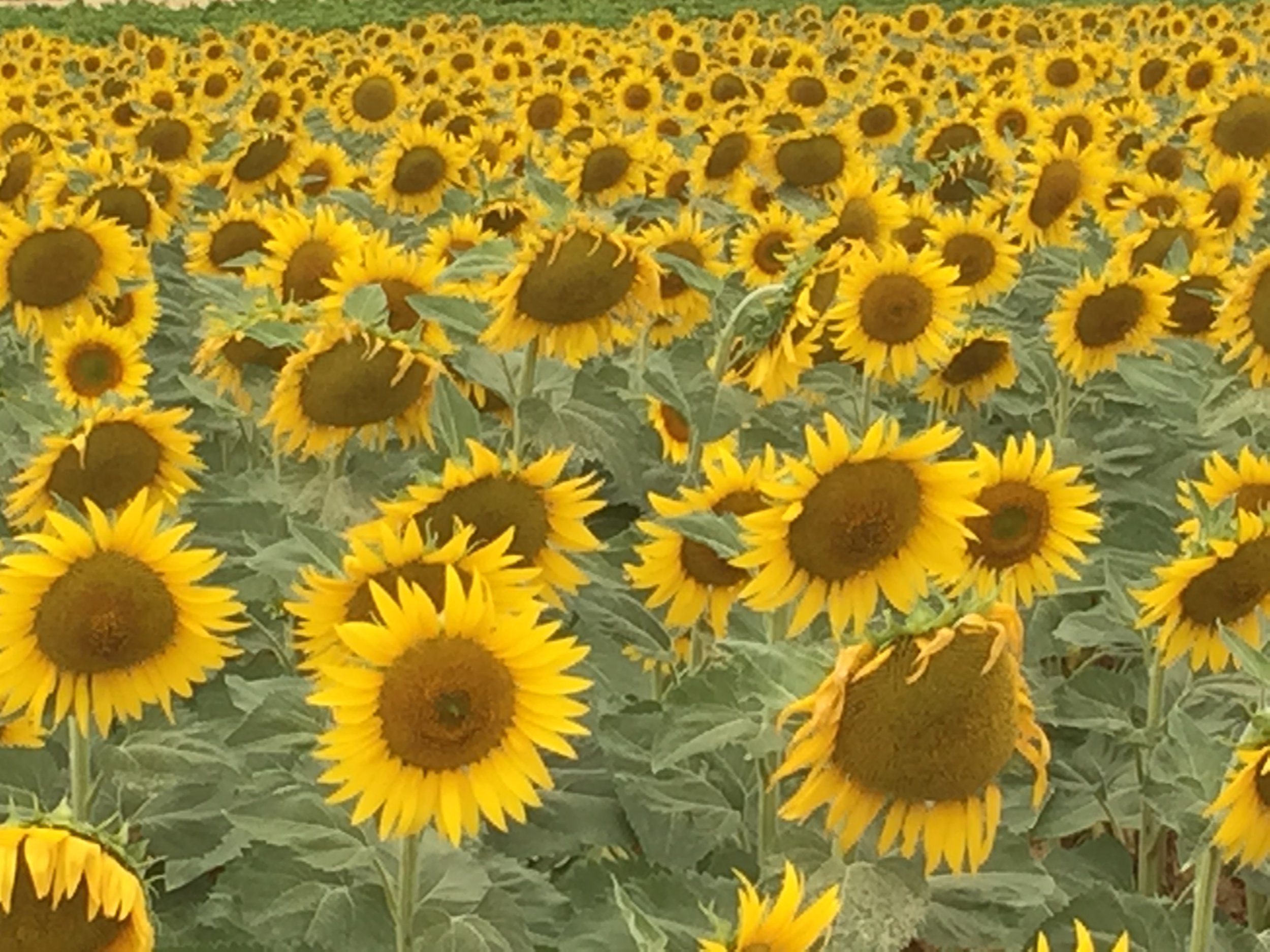 What People are Saying about the book,
Courage and Croissants,
Inspiring Joyful Living, A Story and Life Guidebook
"If you've ever wanted to change your life, and step inside a fairy tale that's worth doing, let this book be your go-to source." -- Suzy Gersham, Frommer's Born to Shop Books
***
"This book is a great reminder of the joy of keeping life simple, meaningful, relational and balanced. It is definitely an antidote to the madness of living in the fast-lane."
--Angeles Arrien, Author of The Second Half of Life: Opening the Eight Gates of Wisdom
***
"In the spirit of Eat, Pray, Love, experience a journey of self-discovery and transitions. The authors detail their rich experiences and complement them with a framework for finding your best self."
Jan Cullinane, The New Retirement: The Ultimate Guide to the Rest of Your Life
***
"I love this book! It is a brilliant blend of a beautiful true-life story and an expertly written guidebook. It will leave you knowing, not just wishing, that you can live the life of your dreams."
--Corrie Woods, author of The Woman's Field Guide to Exceptional Living
***
"Courage and Croissants is a spa for the soul. In these uncertain times, we owe it to ourselves to breathe, take stock, and ask whether we are creating the kinds of lives we want to live. Suzanne Saxe-Roux and Jean Roux give us a chance to do that – along with valuable and practical advice for ensuring more joy and meaning in our days." –Diane Hessan, CEO Communispace
***
"A vibrant, engaging real life story that seduces me like a croissant to savor bite after bite, each morsel ever more delicious than the last! I cheered the authors on while giving myself permission to be more of me in the process. This is a heartwarming, delicious "must read" for anyone asking the question, Is that all there is? This courageous family crafted their own answers and by example inspires and guides you to your own authentic recipe."
--Diane Sukiennik, FoodandWineAccess.com
***
"Take one croissant in the morning. And let this charming, well-written book simplify your life for the better!" --Nancy Mills, Founder of The Spirited Women.com
***
"The authors are great storytellers. This is a book for anyone who has considered
a change in their life but didn't quite have the guts to begin. This may just be the push you need!" --Beverly Kaye, CEO Career Systems International
***
"Courage and Croissants, Inspiring Joyful Living is a triumph! Through their journey of love, humor, honesty and courage, this inspiring family teaches us that, by following our hearts and dreams, we can break through the bondage of empty societal conventions to live a more authentic, fulfilled life. I highly recommend this book to anyone who is looking for the inspiration, and practical tools, to live a more joyful life." --Laura Roppe, Award-winning singer/songwriter
***
"I'm a big believer in the power of vision to lead us where we never knew we could go. Courage and Croissants invites us to re-examine our lives, our priorities, and how we are living--and discover the unexpected vision. Never before have we so urgently needed inspiration and ideas on how to value the simple pleasures in our lives wherever we live. From California to the south of France we journey with Suzanne, Jean, and their daughter, Zoe-Pascale--and we are simultaneously given the courage to step out of our comfort zones and create the life we want to live." – Rev. Karen Russo, award-winning author, The Money Keys: Unlocking Peace, Freedom and Real Financial Power.
***
"Part memoir and part how-to manual, Saxe-Roux, a husband and wife TEAM have written an affecting story about how they found the courage to step outside the insanity of their hard-working lives in the states to pursue their dream of living in Southern France with their young daughter. Filled with sensuous descriptions of life abroad as well as concrete advice about how to embark on a similar journey, this is an invaluable guidebook for those who dare to dream of stepping off the U.S. merry-go-round of high pressure and achievement to discover the true joy of being a family." --Elisa Bernick, author of The Family Sabbatical Handbook
***
"This book reminds me that dreams can be your reality if you let them come true. Suzanne and Jean are inspirational role models for all of us who want to live life to its fullest and need the courage from those who have broken the traditional mold. This book helps us realize what it takes to truly live your dream - it's not easy, but it's worth it." --Nick Clayton, Harvard Publishing
***
"I could feel the laughter, triumph, and difficulty as I read Courage and Croissants late into the night. Anyone can find inspiration in this book to follow their dreams abroad or in their own home by appreciating what is really important in this life." -- Mindy O'Toole, Mercer Consulting
***
"Read this book! Whether you seek inspiration to claim the life you have always dreamed of or just want to savor a well written novel, you will devour Courage and Croissants. This real life story evoked powerful new insights for me in and enchanting and surprising way! Delicious." -- Ann Herrmann-Nehdi, CEO Herrmann International
***
"An inspiring story written in a charming voice about unplugging from the grind and diving heart first into one's passion." Karen Leland, best selling co-author of Watercooler Wisdom: How Smart People Prosper in The Face of Conflict, Pressure and Change
***
"This book evocatively chronicles the Roux family's move from the hectic pace of Silicon Valley to Southern France, where they created a new life focused on living in the moment, appreciating the bounties of the French countryside and embracing the local culture. By sharing their personal experiences in discovering more joyful living, and providing easy to follow tips and suggestions for making lifestyle changes both large and small, this family show us how delightfully rich and full life can be." -- Melissa Dyrdahl, Social Entrepreneur
***
"If you dream of it, do it! Suzanne and Jean take you on an inspiring journey of the heart and mind by sharing their story of living life fully, with the conviction of following through on their dreams and putting the perception of risk in its place. You'll be encouraged to take the plunge!" -- Kristin Andress, author of Imagine Being in a Life You Love.
***
"Is your life out of balance? Are you tired of the rat race? Would you like to live your life to the fullest, to truly enjoy your life while you still have the time and are young enough to do so? Courage and Croissants is a book many career professionals can relate to. The "story" of a couple's search for a better lifestyle, one free of modern day stresses gives the reader many tips to come to terms with and create a better life for herself or himself. Maybe you want to make a drastic change in your own life, or just small subtle changes to create a better quality of life. In Courage and Croissants Authors Suzanne Saxe-Roux Ed.D and Jean Roux MFT, Ph.D give you solid advice and inspiration to make those changes in your life. Their combination of storytelling and education give the reader a guidebook worth reading and passing on to others who could use a "lifestyle" change. It is definitely worth reading." --Heidi Richards Mooney, Publisher WE Magazine for Women
***
Cannot put down your book! Got it Sunday, now on page 186, I feel like I'm there with you."
Murphy Rowan, Actress and Mother of two

***

"Your book has changed my life! I'm sure I'm not the first to say (or the last), but it has really awakened in me so many incredible "ah ha" moments. I have already started putting my plans into place. My first objective was to get my husband to read the book. He's accepted my suggestion, so more to come as the plans evolve." Marianne Doherty, Project Manager
***
"I've been telling everyone about your wonderful book. I picked it up at and had to get in touch with you. I love my life but this continues to inspire me to live more of my dreams." Lara D., Consultant and Coach
***
"Your book has made an impact on me with this chapter in my life. I too, have a daughter (going on 4 years) and I just turned 40.I still battle between having another one, or am I at peace with one child. I have conflicts with my career and my search to do "what makes me happy". Your book has shown me that you can do what your heart is set to do." C. Hoffman, Realtor and Yoga instructor

***
"October 11 2010 was a wonderful day for me because I consumed your book as I travelled from Orange County to Houston. I loved your voice, your wisdom, your honesty, your vulnerability, your realism, your humor. The book is an inspiration to me. I especially enjoyed how you told your story first and then came back with the LifeGuidebook tips. These I plan to work on more slowly. The repositioning of the American Dream is very significant work too: you are a master of reframing! " Viv Price, Executive Consultant
The year my daughter was born I read a book called, Cultural Creatives: How 50 million People are Changing the World, by Paul Ray and Sherry Ruth Andersen. The book is about how millions of people are changing the world through behaviors. Some of the values that dictate a Cultural Creative's behavior include; authenticity, engaged action, seeing the world as inter-connected, idealism, activism, globalism, and the importance of women. At the time, I just had a baby girl at age 45 and was fascinated by one specific story that has stayed with me for 12 years. This story is about how one family took the critical year of 12 to 13 and created a series of challenges that would imprint on their daughter a sense of accomplishment and achievement, confidence, and strength. Reading the story I could see the girl blossom with confidence through each and every challenge.
Historically, when a girl moves into teen years she is coming of age. For many traditions, there are often rituals (bat mitzvahs, confirmations, and more) that a girl engages in at age 13 to help her "come of age," but the idea of doing something for an entire year (one a month) is an idea that makes sense to us; coming of age doesn't happen in one day.
As we know in today's complex, fast paced, global, connected world this "coming of age" is getting harder and harder to navigate without fallout and a running start. What better way to build up her confidence and strength than to create with her a "Coming of Age Challenge" that lasts an entire year.
Selfishly, I know that to spend the time with her, planning, helping, supporting, and participating in the "Coming of Age Challenge" at this critical period is a gift for all of us not just her.
Now is the time
My daughter, Zoé-Pascale is turning 12 in October – and now is time. Starting this month, we are beginning the Zoé-Pascale Coming of Age Challenge. Our goal is to choose one activity a month in which she will accomplish that builds confidence and strength in body, mind and spirit throughout the year. The activities need to be something she wouldn't normally do and are a challenge to accomplish, experience, or make time for. As a framework, the challenges will fall into the following categories and some activities might fit into more than one category:
§ Physical
§ Mental
§ Intellectual
§ Emotional
§ Spiritual
§ Gratitude
§ Giving Back
§ Future/Career
§ Adventure
§ Travel
§ Creative
§ Fun
We are starting with a list of possibilities that will get refined as some need more planning than others. As a family we will discuss them and vote on the ideas, but she has to decide if it is right for her and will be something she sees as confidence and strength building in body, mind, or spirit.
Watch out world!
PS. We decided that for every challenge she will receive a charm to put on her charm bracelet that represents the challenge -- something she can forever!